Belief Respectful Equality Fun Freedom Nurture Inspire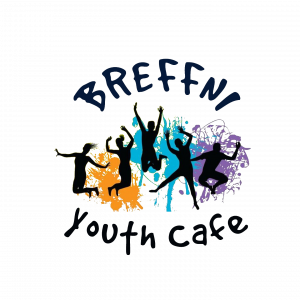 Mission Statement
Breffni Youth Cafe provides a fun, safe and supportive place for young people creating a respectful, inclusive and equal environment for all involved. The purpose of our project is to promote youth activities and enhance their lives thus releasing their inner potential.
We offer a safe place for young people to hang out with their peers in a safe environment. Professional Youth Workers are on-hand to offer support and information and to facilitate activities and events with the young people. New Members are always welcome to come along to Breffni Youth Café.
Kidsmania
Kidsmania runs 5 days a week. This group is for young people aged 8-12yrs of age. The young people are welcomed with a warm cooked snack as well as supported in the completion of their homework and enjoying free time with their friends. For further information please call Sarah on 071 9622566. Limited spaces and booking is essential.
Awareness Campaign & Special Interest Projects
During the year Breffni Youth Cafe gets involved in various Awareness Campaigns and special interest projects which include various different activities such as Arts & Crafts, Drama, Cookery and much much more. Keep an eye out for our update on upcoming events.
Seasonal Camps
Breffni Youth Cafe runs seasonal camps throughout the year for young people aged 8+ years of age.  These camps are generally ran during school holidays e.g. Midterm Camps, Easter Camps, Summer Camps, Fun Day Camps, Transition Camps, Halloween Camps and Christmas Activties.
Volunteering At Breffni Youth Cafe
We are currently looking for someone who can provide adult supervision for groups as well as assist other volunteers/youth workers with planning and group work. Someone who has good common sense with a positive attitude to young people is essential. Supports for You: You will attend induction training and child protection training. Sharing experiences with and getting support from other leaders and staff. Policies, further training, good practice guidelines and insurance for the role are all provided. Benefits to You: You will get to know young people, the other leaders and them you. You will develop leadership and facilitation skills and have opportunities to explore the various services in the FRC. You will also get the opportunity to gain some valuable skills which will enhance your C.V. "Volunteers are people from all walks of life, all ages and stages. What they have in common is the desire to make a difference in their community – and in their own life – by giving of their time"
Comments/Suggestions
If you are interested in seeing a particular programme/activity ran within our Youth Cafe please don't hesitate to contact us, we welcome all your suggestions and feedback. Our email is sarah.breffnifrc@gmail.com.
12 Steps For Self - Care from Breffni Youth Cafe
Take these twelve basic steps to lovingly care for yourself. Click on the image below..